Welcome to McDonald County, Missouri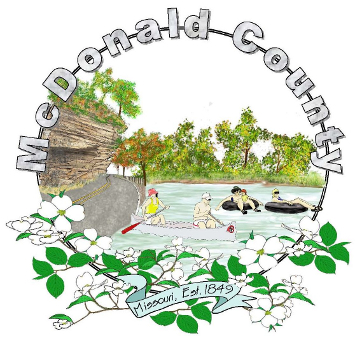 Welcome to the McDonald County, Missouri website! We have added new features to enhance your experience and make it easier for you to find the information you need.
In addition to our interactive digital map that permits simple searching of Owner Name, Address, and Parcel I.D., we recently added links to Commissioners Meetings and Minutes,as well as Election information to include sample ballots and results. These files are available as PDF downloads.
The McDonald County Recycling Program has a centrally-located recycling drop-off location behind the courthouse in Pineville, in front of the Sheriffs Office parking lot. This is available 7 days a week, 365 days a year, during daylight hours.
As always, our people make McDonald County government friendly and responsive. Our staff and elected officials strive to meet the challenges of a growing community while protecting the public interest. We are dedicated to providing the most efficient and effective use of your tax dollars. For Voter Registration or Sample Ballots visit Elections For Commissioner Meeting Minutes For copies of County Financials check out our Finance Department Budgets To pay personal or real estate property taxes Pay Here